VooDoo Digital is an online advertising boutique agency located in Bratislava, Slovakia. We offer world-class online marketing and advertising services for medium and large size clients. We communicate in English, Spanish, Dutch, German, Slovak and Czech language.
OUR SERVICES
We offer world-class online advertising services for medium and large size companies.
PPC advertising
Campaign setup, optimization and advisory services regarding online advertising campaigns. We have professional expertise in Google Ads, Facebook Ads, Instagram Ads, LinkedIn Ads and Pinterest Ads.
Marketing strategy
We can prepare online marketing strategy based on current state and relevant goals for your company.
CONSULTING
We can analyse your current campaigns and advise you how to improve them.
OUR TEAM
Our team consists of experts with many years of experience in the area of online marketing and advertising.
Peter Miskovic
Online Marketing
10+ years of experience in online advertising. Peter is the founder of VooDoo Digital advertising agency and Corralejo Tennis Academy. Previously Peter worked as a senior online marketing manager in an international digital agency. During his career he managed online advertising campaigns for brands like Volvo, Mitsubishi, Legrand, ČEZ Slovensko, MiniMeis, Storm Music Group, Depeche Mode, Sting, Cirque du Soleil, Le Olive, Tom Jones, Eros Ramazzotti and other.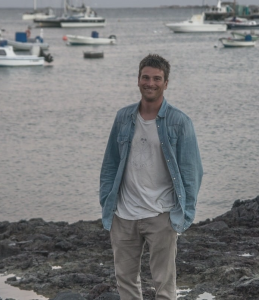 CONTACT US
In case of interest feel free to contact us. We will answer you as soon as we can.